Since I was a little girl, I have had an obsession for certain scents. Even as a very small baby, I would pull the clean bed sheet out and over my face to inhale the scent of washing powder and fabric conditioner. When I stayed away from home for the first time, I asked my mum if I could take one of her (worn) jumpers with me. I'll never forget the comforting smell of my mum's perfume lulling me off to sleep that night.
I have the usual favourites - freshly mown grass, bread warm from the oven, the smell of the earth after the rain - but I also love the smells of new puppy, paperbacks, clean sawdust and compost. My more unusual predilections aside, I love perfume, and spritz my pressure points every day - it may be a cliché, but I genuinely feel naked without it! My taste is generally for fresh scents that err on the sweet side, with florals such as Neroli, Jasmine or Lily of the Valley, and notes of vanilla, spice and musk.
The following are my Top 8 fragrances; I pick one according to my mood each morning. If I had to choose one signature scent, I would probably plump for Lady Million, but I wear all these perfumes (not at once, mind!). I should also point out that I don't currently own a bottle of each of these, but I tend to purchase bottles in rotation to change things up a bit.
Paco Rabane, Lady Million, Eau de Parfum
Chloé, Eau de Parfum
Estée Lauder, Sensuous Nude, Eau de Parfum
Dior, Dolce Vita, Eau de Parfum
Lacoste, Pour Femme, Eau de Parfum
Cartier, Baiser Volé, Eau de Parfum
Chanel, Coco Mademoiselle, Eau de Parfum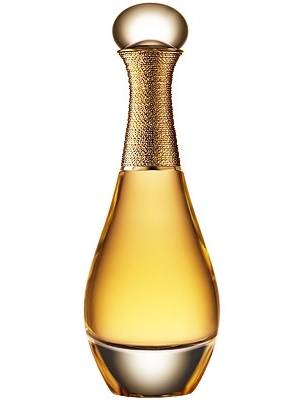 Dior, J'adore L'or, Parfum
These are mine, but which are your favourite fragrances? Do you wear perfume every day, or reserve it for special occasions? Lastly, are you unswerving in your devotion to one signature scent, or do you mix and match..?